Make it your own
Shop personalized accessories designed
for your vehicle and your life.
Browse Accessories
Customize Your Volvo With Our Line of Accessories at Volvo Cars Bridgewater
Hillsborough, NJ Volvo owners, will be thrilled with our collection of accessories that makes your Volvo luxury car or luxury SUV uniquely yours. From custom mats to pet accessories, custom storage, and performance-enhancing engine tuning, we have just the thing that will give your Volvo a personal touch.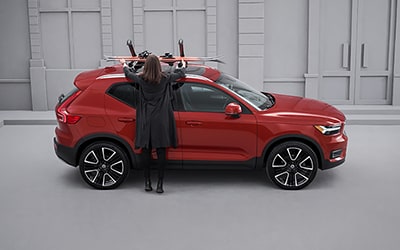 XC40
Personalize your driving experience with accessories that best suit your needs.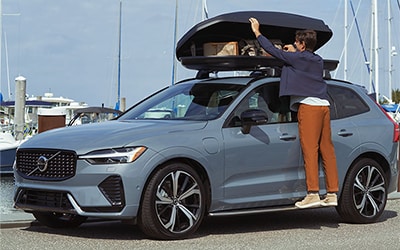 XC60
We thought of everything. Including how to get even more out of your XC60.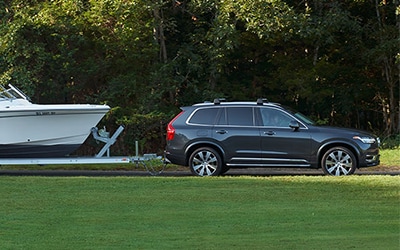 XC90
Just because it's the pinnacle of SUV luxury doesn't mean you can't make it yours.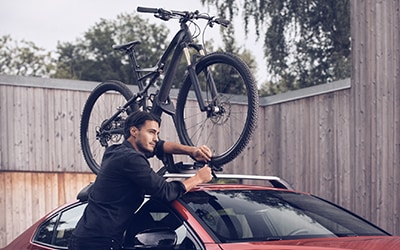 S60
More standard features doesn't mean there isn't something else you can add.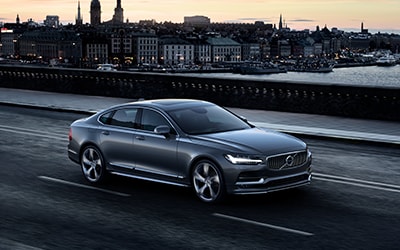 S90
Standard features are only the beginning. Customize the S90 your way.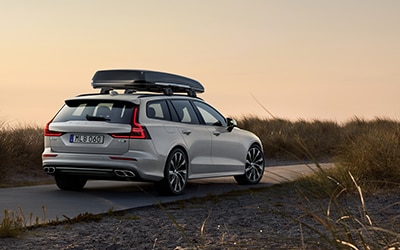 V60
Your customization journey starts here. With no end to the possibilities.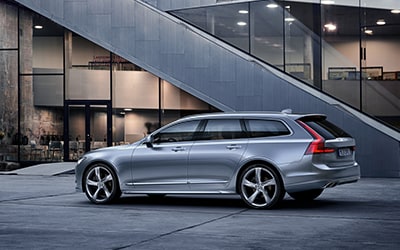 V90
Enhance what came standard with a complete selection of V90 accessories.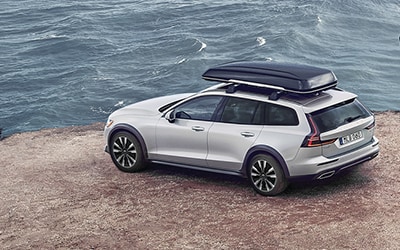 V60 Cross Country
Make it your own with the Cross Country accessories that speak to you.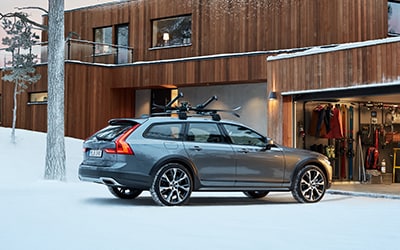 V90 Cross Country
Why stop at standard? Go the extra mile by customizing your Cross Country.
Enhance the Performance of Your Volvo
For the serious driver, enhance the performance of your Volvo with our Polestar Engineered Software Optimization. Racecar engineers at Polestar alongside Volvo engineers created a custom performance package to increase the engine power and torque in your Volvo. A 60-minute software download will improve the most relevant performance areas for the driver who loves a dynamic driving experience. Upgrade the thrill of driving from Flemington to Warren, NJ, with enhanced precision and balance. Ask our experts if your Volvo XC90, Volvo XC60, Volvo XC40, or Volvo S60 can be optimized.
Learn more
Make Your Volvo Theirs Too With Pet Accessories
Your pets are part of the family too and their safety is just as important. Enhance the safety of your pet as they ride along through Hillsborough, NJ, with pet safety features like a pet harness or a custom pet gate. Our pet gates make loading and unloading easier and safer. With a pet gate installed, you can open the liftgate without worrying about your pet running out before you have a chance to get to them. We know you want to include your pet in all of your adventures, so we created a range of options to make your pet safer and protect your new Volvo car or Volvo SUV.
Learn more
Hillsborough, NJ Drivers Experience the Luxury Lifestyle
Volvo is a lifestyle that begins with the purchase of a Volvo car. We have a collection of stylish and practical luxury items so you can extend that luxury feeling outside of your Volvo car or Volvo SUV. From Volvo branded performance wear to luxury leather accessories, we have all the little details to elevate your lifestyle. Our curated collection is designed to enhance even the smallest details of your life.
Shop Lifestyle
Visit Volvo Cars Bridgewater to See All Our Customization Options
Volvo Cars Bridgewater is conveniently located in Bridgewater, NJ, just a short
drive
from Somerville. If you are ready to start customizing your vehicle or wish to optimize your engine, visit our Service and Parts Center. You can also browse online for accessories that fit your specific model and year. Order accessories online, and we can install them for you at our service center. We are happy to help you customize your vehicle and find the best accessories for your lifestyle. Here are some examples of the exciting accessories we offer for certain Volvo models:
Floor and Cargo Mats
Seat covers
Load Carriers
Bike Mounts
Ski and Snowboard Mounts
Kayak Mounts
Roof Boxes
Pet Gates
Storage Solutions
Load Compartments and Mats
Clothing
Personal Accessories
If you are taking advantage of our Volvo Lease Deals or Volvo Lease Specials, you can negotiate accessories as part of your leasing contract. We offer flexible leasing terms so you can customize your Volvo the way you want to. With genuine Volvo accessories and professional installation by our Volvo experts, you can be sure you will get the customization you want while remaining within the bounds of your lease agreement.
We love helping our Hillsborough drivers customize their Volvo. Whether you are an avid kayaker, pet lover, or love the great outdoors, we have what you need to keep your Volvo organized and ready for your next adventure. Visit our parts center to see what we have in stock and to find solutions for all your Volvo needs.