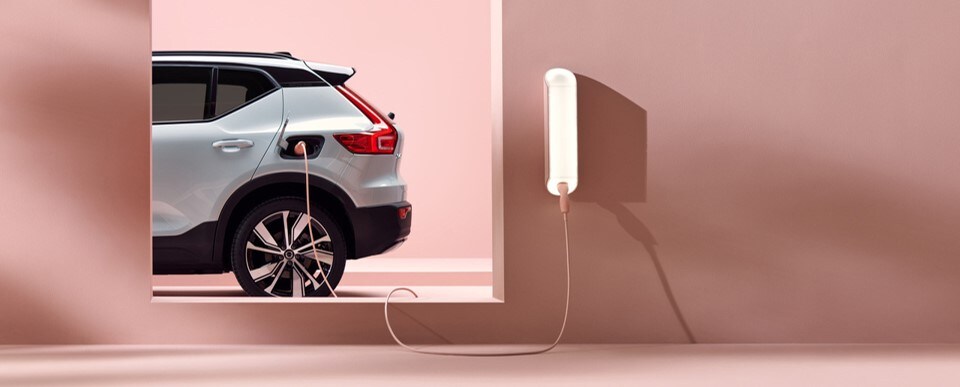 The Innovative New Volvo XC40 Recharge near Hillsborough, NJ
Volvo is known for utilizing ingenious technology to take your driving experiences to the next level. From opulent cabins to intuitive tech features to unrivaled safety, it's clear why this automaker stands tall above its competitors. And Volvo Cars Bridgewater can't wait to tell you more about how this trend continues with the highly sought-after Volvo XC40 Recharge.
The Volvo XC40 has been a fan-favorite among compact SUV drivers for a while. Now, the new Volvo XC40 Recharge makes this luxury SUV even more desirable. This all-electric SUV is changing the game for electric cars by offering a truly high-end and innovative driving experience. With so much state-of-the-art technology and energetic performance, there's no reason not to make the new Volvo XC40 Recharge near Flemington your next automotive investment.
Dynamic Electric Performance
You'll love driving the new Volvo XC40 Recharge as it has many desirable performance features that take your driving experiences up a level. For starters, powering this new Volvo SUV are two electric motors, one paired with the front wheels and one paired with the back wheels. This setup generates an impressive 402-horsepower and gives you full-time all-wheel drive, meaning traction when you need it most and increased acceleration for an added thrill on drives around Somerville, NJ.
This electric powertrain provides you with over 200 miles of driving range on a full charge. You can count on this electric SUV to take you anywhere you want to go with such a high range. Another notable feature of this all-electric Volvo model is the strong regenerative braking, which allows for one-pedal driving. Once you let off the gas pedal, the vehicle regenerates power for the batteries and assists in slowing down the vehicle without pressing on the brake pedal.
Interior Space and Features
The new Volvo XC40 Recharge also stands out from its rivals for offering a truly lavish cabin full of high-end materials and exquisite craftsmanship. Once inside, you and your passengers will be enveloped in a world of luxury. You can also count on having enough storage space for cargo as this vehicle offers not only rear storage behind the back seats but also a front trunk since there's no gasoline engine under the hood.
On top of the exceptional cabin design and space, several useful tech features inside the new Volvo XC40 Recharge add convenience to your drives around Warren, NJ. The user-friendly infotainment system uses Google Assistant, Google Maps, and Google Play Store to make your trips around town or far from home more enjoyable.
Travel in Safety around Bridgewater, NJ
Another vital component of Volvo vehicles is their safety, and the new Volvo XC40 Recharge follows this pattern. This electric SUV has an advanced body structure designed to help protect everyone if there's a collision. Plus, a batter safety cage helps protect the large battery in varying types of collisions.
Adding confidence to your drives are many advanced safety features that come standard on the new Volvo XC40 Recharge. For instance, there's an automated emergency braking system with pedestrian and cyclist detection. There's also a standard lane-departure warning, lane-keep assist, and adaptive cruise control.
Competitive Financing and Leasing Options
When you're ready to make the new Volvo XC40 Recharge your next SUV, our team at Volvo Cars Bridgewater will make the final step of the buying process quick and straightforward. Additionally, be sure to browse our Volvo lease deals and finance offers to see how you can save money on your next automotive investment.
Visit Our Dealership to Learn More
To learn more about all the exciting features and performance upgrades that come with the new Volvo XC40, visit Volvo Cars Bridgewater and talk with one of our automotive experts today.