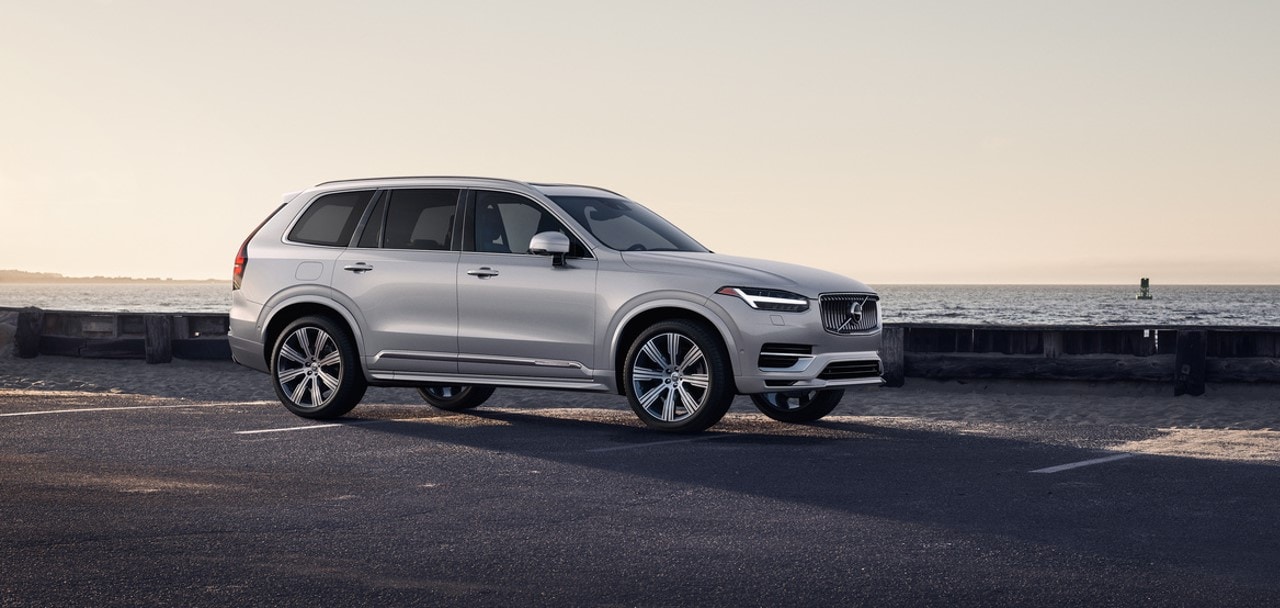 The New 2021 Volvo XC90 Takes The Three-Row SUV To The Next Level
Though many SUVs give their best effort to transform into a modern automobile, their innate look and feel are still reminiscent of that conventional SUV appeal. The 2021 Volvo XC90 exceeds buyer expectations in the Bridgewater, NJ of what a modern and innovative SUV should be like. Stunning styling efforts are complimented by a comprehensive list of standard features and rounded out by a modern, plug-in hybrid powertrain option. Packing on luxury design facets and luxury style elements, the 2021 Volvo XC90 speaks to those who enjoy the finer things in life.
Notable Model Features For Discerning Bridgewater, NJ Drivers
Tech-savvy and elegant, the 2021 Volvo XC90 is everything you could want and more in a modern SUV. With style focused on providing the best features to its well-deserving owners, the XC90 is a mid-size luxury crossover that lives up to this classification. Third-row seating amplifies the amount of passenger space and cargo area that is available in this vehicle. Perfect for large families or those who love to travel outside of Flemington, the 2021 Volvo XC90 can easily accommodate what is necessary to fulfill those desires.
A front dash that includes a tablet-style infotainment screen makes controlling multimedia and apps easier than ever. Presented right in front of drivers and passengers in the front, a digital gauge cluster makes it easy to quickly glance at vehicle stats and acknowledge performance with the information that is provided in this format.
Performance Attributes
Just because it serves as a great SUV for families around Somerville, NJ does not mean the 2021 Volvo XC90 skimps when it comes to performance components. Offering three different powertrain options that are gasoline-based, buyers can choose from a 2.0-liter 4-cylinder turbo, a powerful 250-horsepower T5, or a supercharged T6. A new T8 plug-in hybrid utilizing two electric engines is also an innovative change to the 2021 Volvo XC90 model.
Capable of towing up to 5,000 pounds, all these engine options are also paired with an eight-speed automatic transmission that allows the most capable engine setup to put out up to 400 horsepower.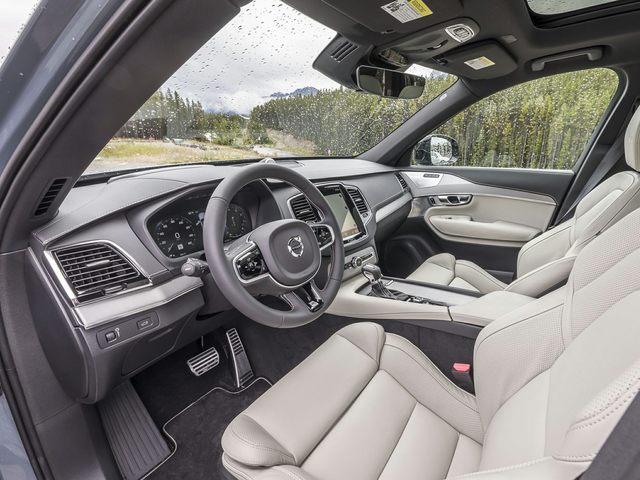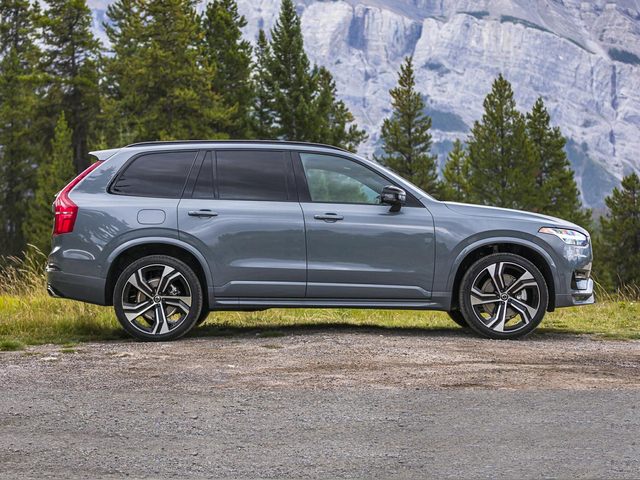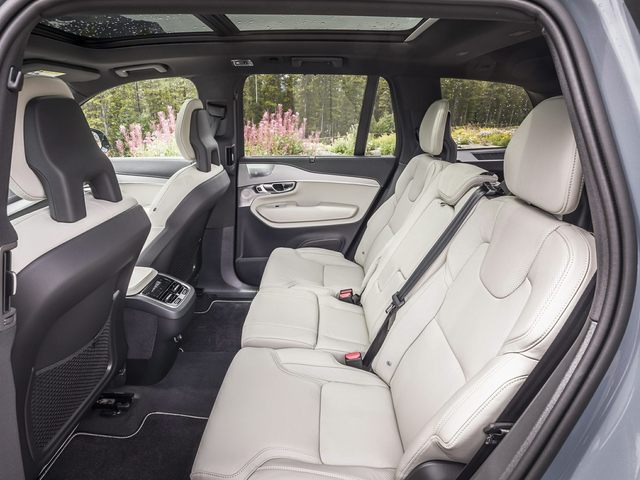 Trim Level Descriptions and Details
Short and sweet, the trim level lineup for the 2021 Volvo XC90 is comprised of four unique options. From a standard gasoline engine to a contemporary plug-in hybrid, every Warren, NJ buyer can find what they are looking for in this new luxury SUV. Available trim levels for 2020 include:
Momentum: As the base 2021 Volvo XC90 base level, the Momentum lays the foundation in a meaningful way for trim levels to follow. Integration incredible safety features, intuitive tech elements, and upscale design features, the 2021 Volvo XC90 Momentum is ahead of its time in looks and functionality.
R-Design: A sportier version of the Volvo XC90, the R-Design trim level incorporates athletic-based accents and bold facets to create a look that is all its own. Falling somewhere between sporty and luxury, the 2021 Volvo XC90 R-Design is just as versatile and multi-faceted as the drivers who choose it.
Inscription: Often viewed as the best value for an XC90, the Inscription trim level runs off of a 2.0-liter 4-cylinder supercharged engine that is adorned with signature accents that are characteristic of this trim level. Transitioning from the mid-range R-Design to the Inscription adds a plethora of luxury features that are functional and convenient.
Recharge Inscription Expression: introducing the innovative plug-in hybrid powertrain, the Recharge Inscription Expression trim level takes the design and functionality of the 2021 Volvo XC90 to the next level. Advancing above many rivals, this two-engine powertrain setup utilizes electricity to reduce fuel costs and improve sustainability efforts.
Test Drive The 2021 XC90 In Hillsborough, NJ
Come in to Volvo Cars Bridgewater to get a feel for all these trim levels and decide which one would be the best fit for you in the Bridgewater, NJ area.