Volvo Demo & Loaner Vehicle For Sale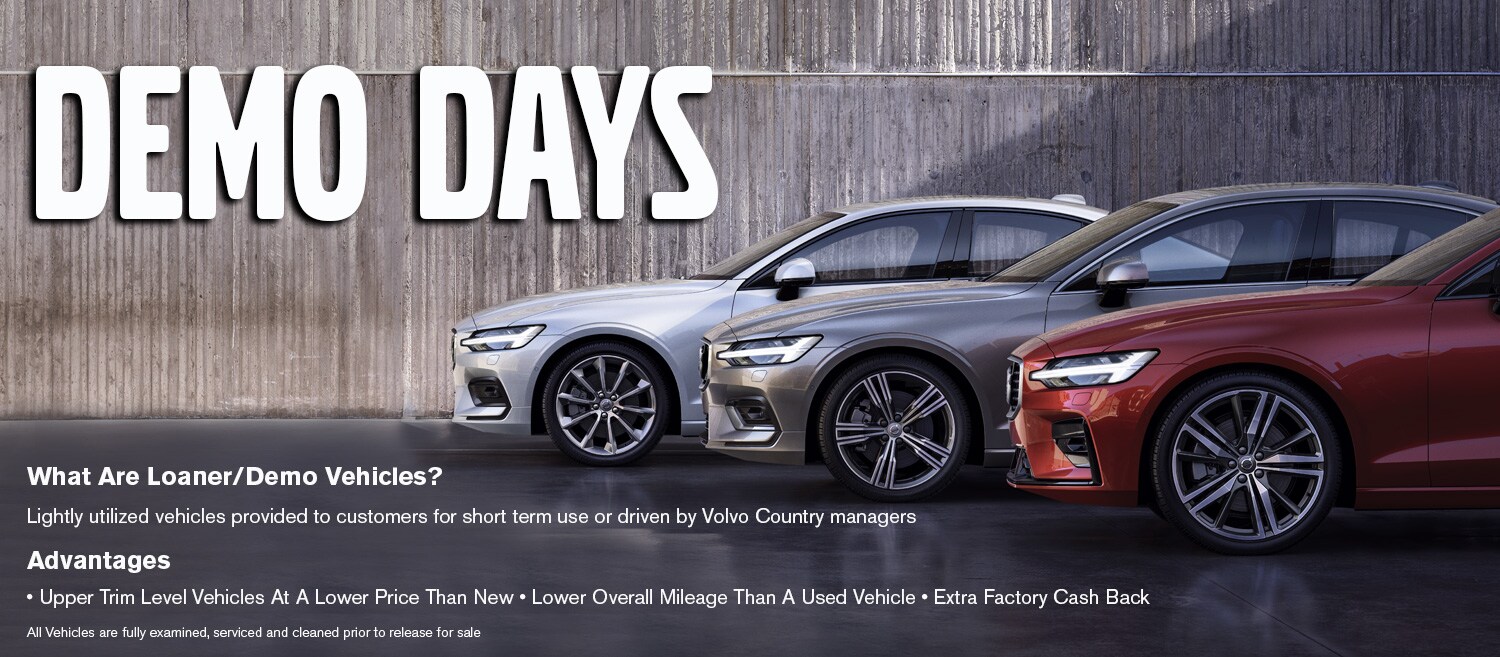 If you aren't interested in a brand new Volvo, but still want a newer release, then demo and loaner Volvos are the right fit for you. Volvo Cars Bridgewater in Somerville, NJ, has a number of demo and loaner sedans, crossovers, and SUVs for you to choose from. We have plenty of finance options available for you. Schedule a test drive with your favorite demo Volvo or reach out to us by phone at (866) 608-5811 or online if you have any questions.
Benefits of Buying a Demo/Loaner Car
A demo or loaner car is usually the current model year, just pre-owned by the dealership's staff or used as a test drive vehicle. It's sold for a lower price, allowing you to save on the most current Volvo model year. Usually a demo or loaner car has several thousand miles on it, but it is considered a new car since it hasn't been registered to the state. Used cars are previously registered to the state by the owner.
Lightly Used Cars & SUVs Available in Somerville, NJ
Search the available Volvo demo and loaner vehicles at our dealership in Somerville, NJ. Volvo Cars Bridgewater is waiting for you to schedule a test drive so you can see what you can get out of a demo or loaner Volvo in person. Give us a call at (866) 608-5811 or contact us online if you have any questions.